Sn@pshot
Talk to your squirrel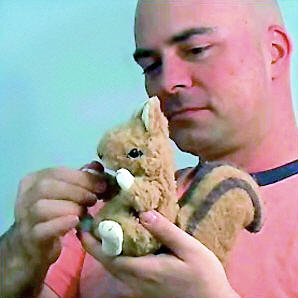 If you see someone talking to a squirrel, he is not necessarily a veterinary or a madman, but he could be an MIT researcher. The Cellular Squirrel is the latest prototype of an Autonomous Interactive Intermediary, which is a software and robotic agent which helps users manage their mobile communication channels. This embodiment is able to use human-like, non-verbal cues to get our attention and interrupt us like humans would do, instead of ringing or vibration. The user can communicate via the squirrel by whispering into its ear and touching its hand. The Cellular Squirrel is a dissertation project by Stefan Marti done at MIT Media Lab.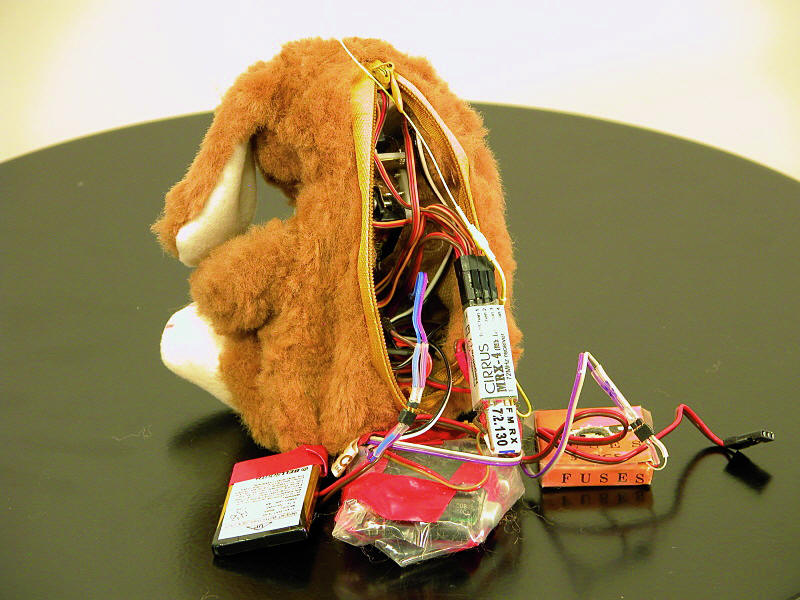 Further information is available at http://web.media.mit.edu/~stefanm/phd/cellularsquirrel
Please send us your comments on this article.